Mobile Shred IT's NAID certified paper destruction procedures use the highest level of compliance that guarantees the permanent destruction of your data. Upon completion, you will be provided with a Certificate of Destruction ensuring your full compliance with all regulatory and compliance laws. Once shredded, all paper is recycled, adhering to our zero-landfill initiative for sustainability.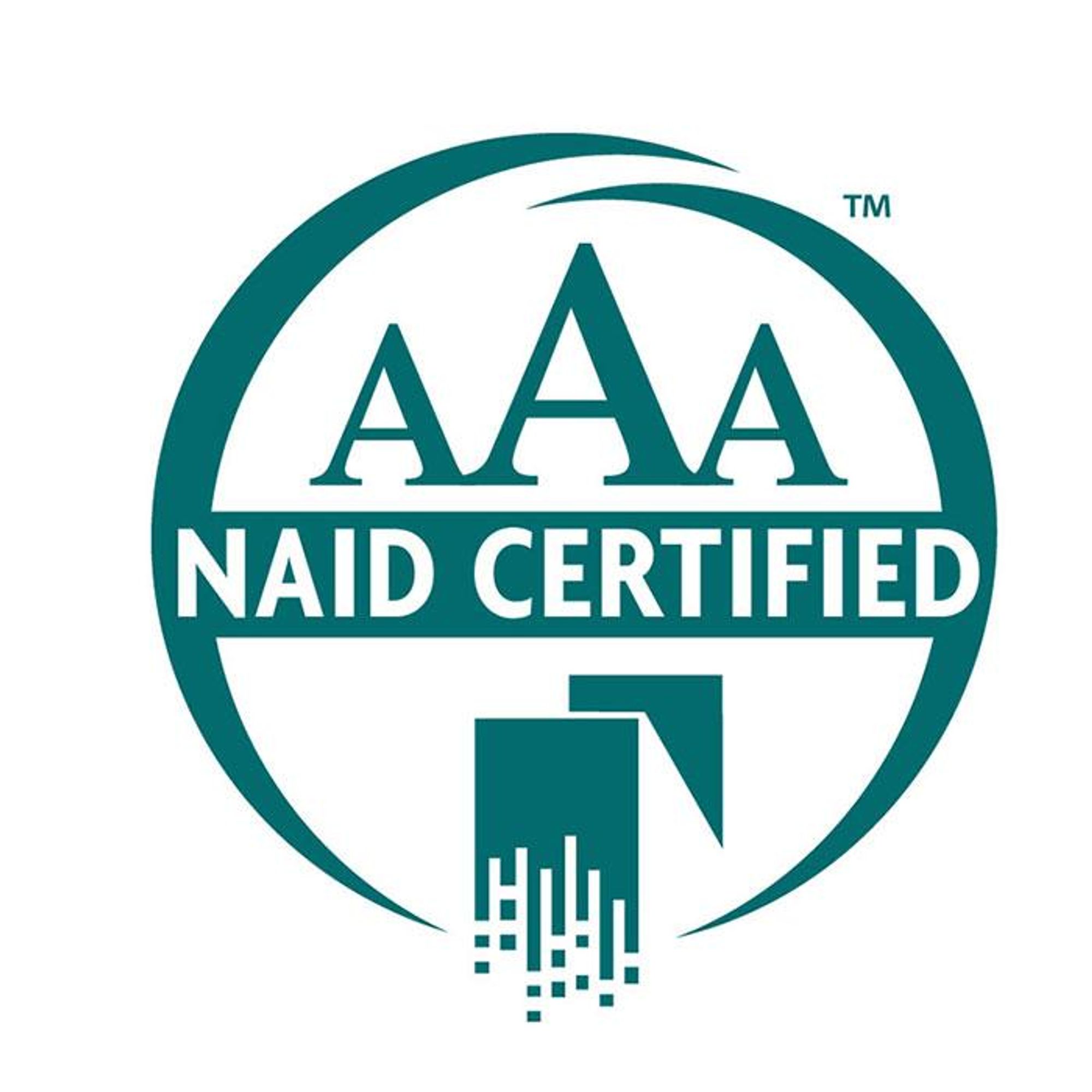 NAID AAA Certification 
NAID is the standards-setting body for the information destruction industry. NAID AAA Certification verifies the qualifications of certified information destruction providers through a comprehensive scheduled and unannounced audit program. Once certified, NAID verifies secure data destruction compliance on an ongoing basis. 
Mobile Shred IT maintains this certification to demonstrate our commitment to the highest level of compliance which offers our clients a guaranteed secure solution to document destruction. 
NAID Certification Customer Benefits 
NAID's certification program was developed by information security professionals and recognized by thousands of private and governmental organizations around the world.

NAID certification auditors verify that protocols are in place to ensure the security of confidential material throughout all stages of the destruction process such as handling, transporting, storing materials prior to destruction, and destroying and disposing of materials responsibly. This also includes any transfer of custody scenarios.

An extensive, three-level background screening process verifies that no individual with a known history of related crimes will be handling confidential material.

A regimented, comprehensive unannounced audit program means that certified companies operate knowing they may receive an unannounced audit on any day, at any time, providing a powerful motivator for ongoing compliance.

The Certification Review Board tracks reports of non-compliance and takes immediate remedial action to bring certified companies back into compliance. Repeat or serious infractions will result in fines and may result in the removal of certification.
A guide to NAID certification as viewed from the customer's perspective can be found here