Whether you have a lot to shred or just want the most secure option, on-site shredding is the ideal choice for many corporations. Mobile Shred IT offers on-site, mobile document shredding in the greater Dallas and Fort Worth area. We make document shredding a hassle-free process by coming right to you for secure, effective shredding. Enjoy the simplicity and security of mobile shredding when it works best for you.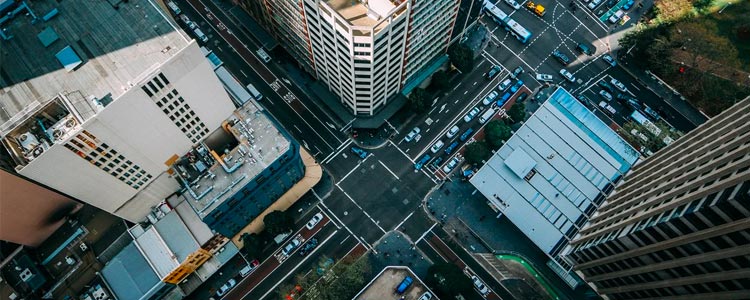 How Does Mobile Shredding Work?
Shredding on-site is an easy, convenient process that many organizations, communities, and individuals greatly enjoy. Mobile shredding is a simple process done right at your location. Here's how Mobile Shred IT mobile shredding works:
One of our dedicated shredders comes directly to your location with our mobile shredding vehicle.
We use secure equipment to bring your document to our mobile shredding truck.
The documents are shredded in our truck on-site.
We present you with a Certificate of Destruction that verifies the correct disposal of your confidential documents.
Benefits of Mobile Shredding Services
There are many reasons to choose mobile shredding services. Some of the top benefits from this type of shredding include:
Convenience. You don't have to worry about how or when to get your documents all the way to a site. You enjoy the convenience of a scheduled, on-site shredding. Focus on your daily operations while a mobile shredding expert comes to you and shreds your documents within minutes.
Security. All Mobile Shred IT shredding services boast incredible security, but mobile shredding allows you to be right there during the process. It is often frightening to hand over your critical documents, and mobile shredding can give you the peace of mind you need.
Compliance. With mobile shredding, you can ensure that your organization follows all of the important legal regulations and protect your sensitive information. Mobile shredding keeps your company in full compliance, and you can watch the job being done right.
How Much Does Mobile Shredding Cost?
Cost does not have to be an obstacle to shredding services. Mobile Shred IT provides top-quality, affordable mobile shredding services to Dallas and Fort Worth residents and businesses. We know how important your budget is to you, which is why we are happy to come to you and provide a customized quote on your request within 24 hours. For a mobile shredding quote, contact us today.
Choose Mobile Shred IT for Mobile Shredding
No matter what your shredding needs are, we can help. As a Business Enterprise created and operated in Texas, Mobile Shred IT is the leading provider of mobile shredding services in Dallas and Fort Worth. Mobile is in our name, and through our high-quality, affordable services we have become the top choice for on-site shredding. Mobile Shred IT will help you save time and money while property disposing of your confidential documents. To learn more about mobile shredding or to schedule your appointment, contact us today.
We invest in the top technology and best industry standards. Hence, you can expect secure recycling with every mobile shred, as well as an official Certificate of Destruction for all electronic recycling services mentioned below: