Securely dispose of all of your old files with Dallas and Fort Worth residential shredding services from Mobile Shred IT. Protect your personal information while safely destroying old documents.
Whether you have financial statements, old contracts, receipts, or something in between, Mobile Shred IT will handle all of your residential shredding needs.
Clean out your home and get rid of unnecessary documents or prep for a move with residential shredding and efficiently destroy of your personal documents.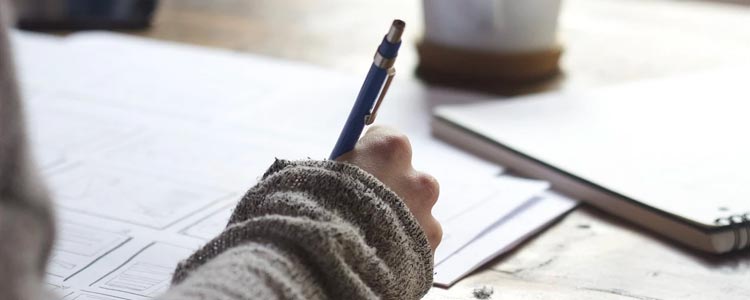 What is Residential Shredding?
Residential shredding is the process of safely destroying personal documents. Your confidential papers offer access to important personal information that you must protect. A residential shredding service helps you protect your sensitive data by securely destroying the documents before recycling. Mobile Shred IT residential shredding options include:
Drop off your documents at our bonded and insured shredding location for only $10 per bankers box.
Head to an upcoming shred event near you (prices and procedures vary based on location).
Mobile shredding services that come right to you.
No matter what your shredding needs are, Mobile Shred IT can help with our residential shredding services. We can tailor our services to best meet your individual needs and ensure we fully address your paper shredding needs.
Benefits of Residential Document Shredding
Every day you receive a new paper document, and over the years these really add up. The majority of your documents contain sensitive or personal information that you don't want to get into the wrong hands, so you can't just discard your documents in the trash.
Identity theft is a longstanding problem, and even in this digital age, most identity theft in the US occurs through non-digital means. These thieves may even search through your trash and recycling to look for confidential information that they can use to steal your identity. Even a personal home shredder does not protect you.
The best way to avoid identity theft and protect your information is with professional residential document shredding. Our residential document shredding keeps your personal information secure and also ensures that you stay compliant with any work documents. We responsibly recycle all waste, so you can count on us to help you stay environmentally friendly as well.
The Top Dallas and Fort Worth Residential Shredding Services
Mobile Shred IT offers the top residential shredding services in the metropolitan Dallas and Fort Worth area. Our comprehensive range of residential shredding services ensures that you can easily and conveniently discard of all of your old paper documents.
We also make sure our services are as affordable as possible. No matter how much you have to shred, we can get the job done quickly and affordably. We are happy to provide you with a personal quote for your residential shredding. We conduct a site survey and deliver you a customized quote within 24 hours, and we are even available on weekends! Save time and money while preventing identity theft with Mobile Shred IT residential shredding services. To learn more or schedule your shredding, contact us today.
MobileShredIt has extensive experience in providing safe and secure electronics and document recycling. Therefore, dispose of your electronics safely and responsibly with our additional services: