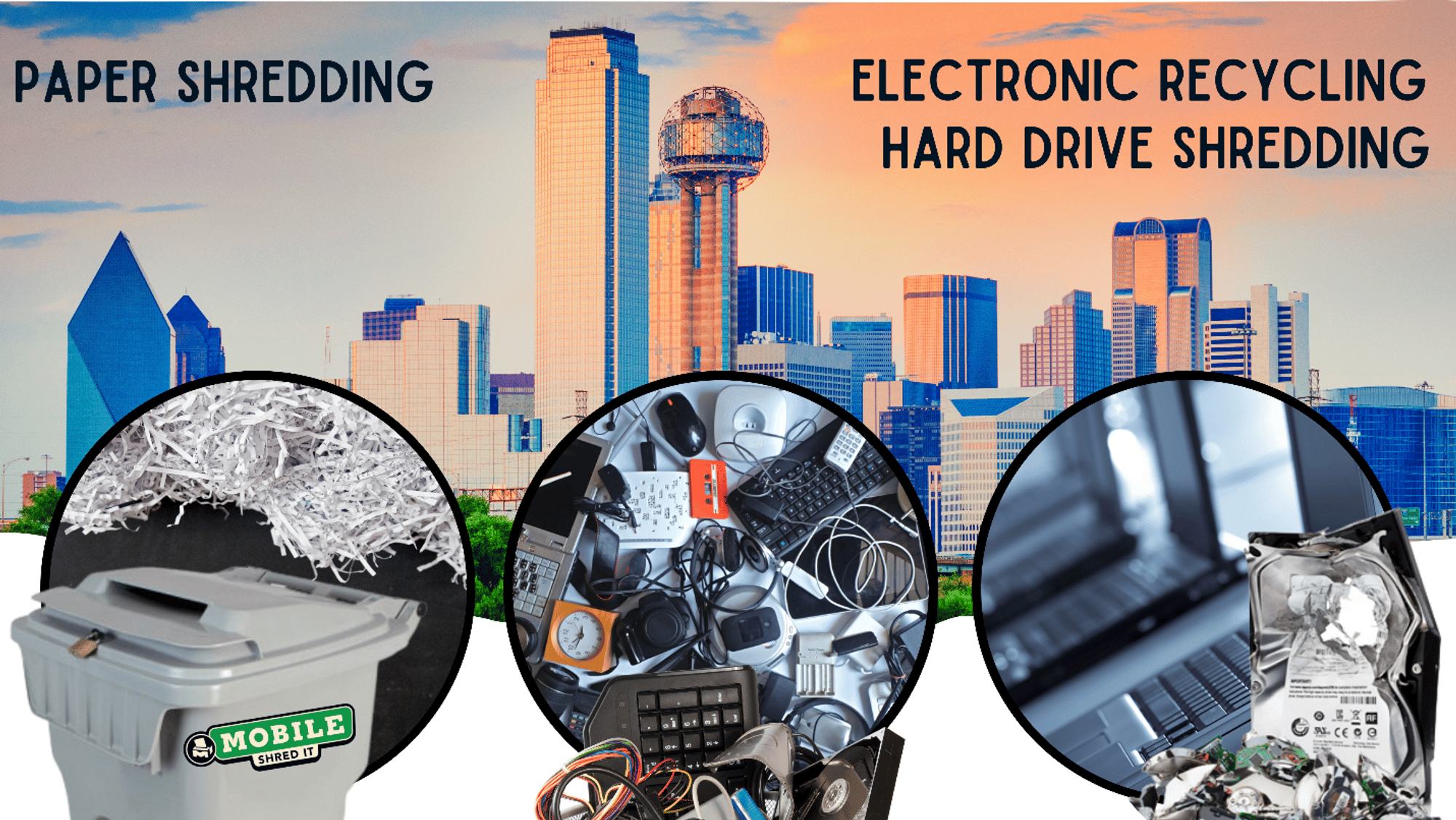 Mobile Shred IT is owned and operated by United Electronic Recycling.  United Electronic Recycling was founded in 2011 to fill the electronic recycling needs of North Texas.  While working within the industry, the founders had a simple vision of serving customers large and small to recycle more; all while striving towards greater sustainability goals. Today, our combined services include electronic recycling, hard drive shredding and data security services, IT asset disposition (ITAD), liquidation as well as paper destruction services. With over a decade of industry experience supporting 5000+ events, UER is a top, trusted service provider across the country. UER specializes in cost-effective services for the complete life cycle of all assets. Utilizing UER's experience will offer the highest class of service at the most competitive pricing for all of your shredding solutions.
As a leading electronics recycling service provider, United Electronic Recycling:
Accepts all computer-related equipment, printers, audio & video equipment, consumer electronics, cell phones, and TVs.

Provides recycling services including resale and end-of-life processing.

Is able to provide all transportation, storage containers, materials, equipment, technical, management support and personnel needed to collect all electronic waste.

Has a zero landfill initiative.

Is in full compliance with the Fair and Accurate Credit Transactions Act (FACTA) for identity theft certification, by Federal Mandate and enforced by the Federal Trade Commission.

Provides data destruction (DOD Level 3 HD Erasure) and hard drive shredding at their physical location in Coppell. United Electronic Recycling guarantees the secure and proper 

destruction of all data

.

Offers corporate services including secure data erasure, 

hard drive shredding

, asset recovery, and Certificates of Destruction.

Ensure that all collected electronic waste is processed to ISO 14001 and OSHAS 1800 standards.

Guarantees that all electronic waste material will be disassembled, reclaimed and prepared for marketing as a raw material in a manner that constitutes recycling as defined by and in strict adherence and compliance to all applicable statutes and mandates of the Federal and State Environmental Protection Agencies, Department of Environmental Quality, US and Texas Departments of Transportation, OSHA and all other applicable federal, state and local governmental agencies.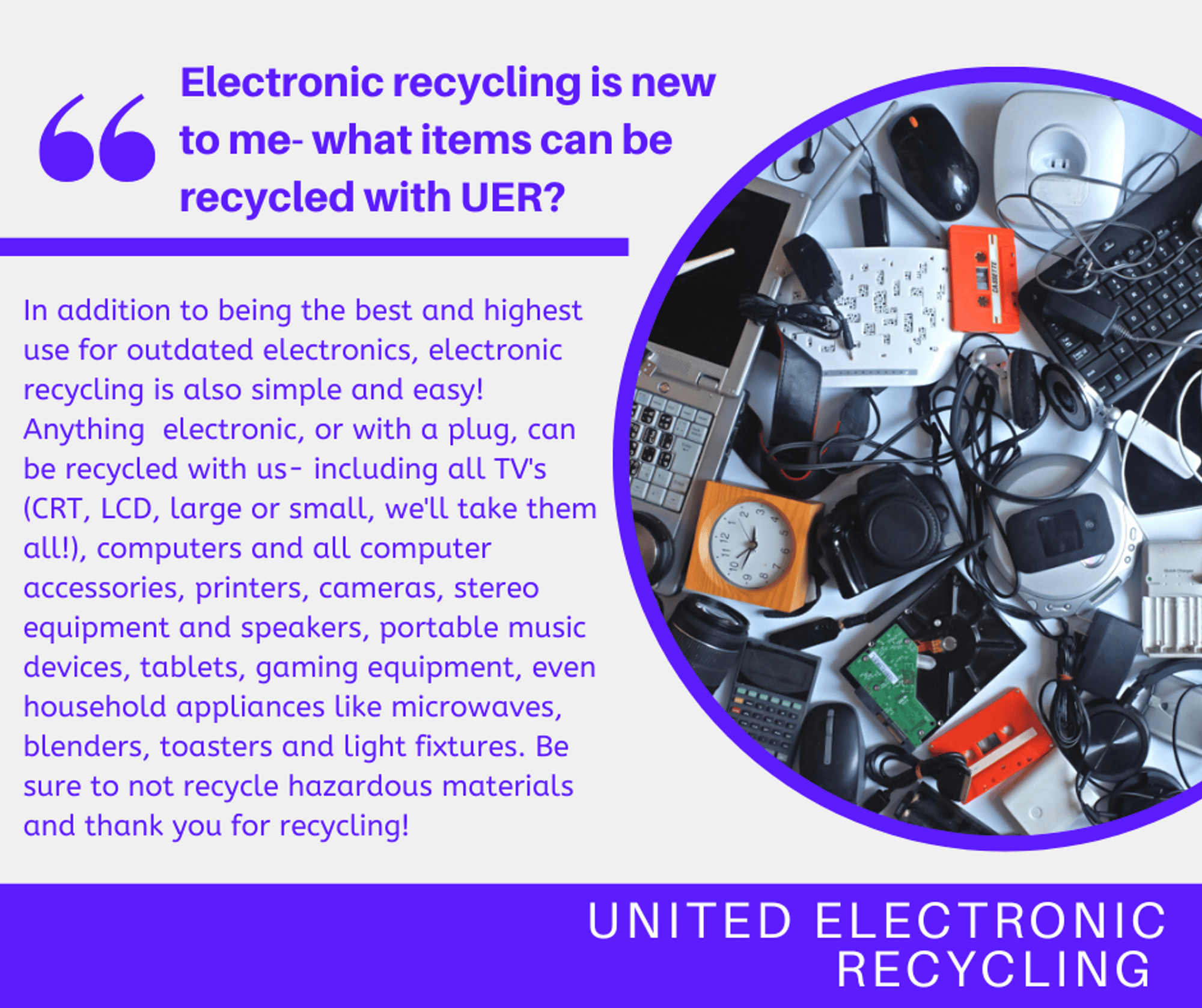 UER specializes in cost-effective services for the complete life cycle of all assets. Utilizing UER's experience will offer the highest class of service at the most competitive pricing for your electronic recycling needs. Our team of experts will offer the best and highest use of your retired digital IT assets. Contact us for a free proposal for electronic recycling:  https://unitedelectronicrecycling.com/