Mobile Shred IT offers commercial shredding services in the metropolitan Dallas and Fort Worth area. We help you secure your company's critical information with trusted shredding services. No matter how many documents you have to shred, you can trust Mobile Shred IT to get the job done efficiently.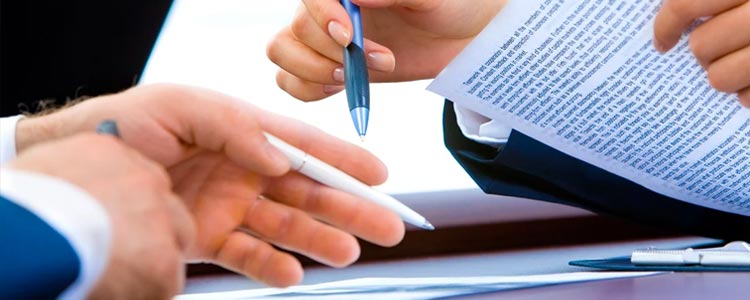 Benefits of Commercial Document Shredding
No matter what your company does, you have important information to protect. From financial records to employee or client information, you have private information that you don't want to get into the wrong hands. Eventually, though, you no longer need many of the paper documents with that critical information because you've already transferred the records to digital or handled the situation. But you can't just recycle those papers intact.
Competitors or identity thieves could steal your documents and ultimately the private information they contain. Not only could this lead to identity theft, but it could also lead to serious compliance violations and ultimately lawsuits. One simple way to avoid identity theft or privacy breach is with commercial document shredding. Securely recycle your unneeded paper documents while keeping your business, employee, and customer information protected.
Types of Commercial Shredding Services
Mobile Shred IT offers several types of commercial shredding services so that you can choose the best one for your organization. Our commercial shredding includes:
One-Time Shredding. No matter how much you have to shred, we can come to you for a one-time mobile shred. The one-time service works particularly well to prepare for a move or office cleanout. We are happy to work with organizations of all sizes and can provide you with a personal quote within 24 hours.
Drop off service. Small businesses or individuals looking to shred a few documents may enjoy our bonded and insured drop off location. Bring your documents to us and we will shred them for only $10 per bankers box! We also have several shred events throughout the area, so you can always find a location that's convenient for you.
Regular Schedule Service. Organizations that deal with a lot of paper may want to opt for a regularly scheduled service. This way, the papers never get out of hand or overwhelming. This is the best service for keeping your documents secure. We will use secure containers to bring your documents to our mobile shredding vehicle.
The Best Commercial Shredding in Dallas and Fort Worth
For the best commercial shredding services in the metropolitan Dallas and Fort Worth area, look no further than Mobile Shred IT. Our locally owned and operated paper shredding company offers a superior level of customer service and friendly drivers with great attitudes. We create simple invoices that are easy to follow and offer affordable services. You can speak to someone local and count on our efficient services.
Protect your organization's privacy and prevent identity theft with commercial shredding. We can shred documents of all types for businesses of all sizes. Choose commercial on-site document destruction, pickup service, or drop off for an unbelievable price. To learn more about our commercial shredding services or additional services mentioned below call us or schedule an appointment: