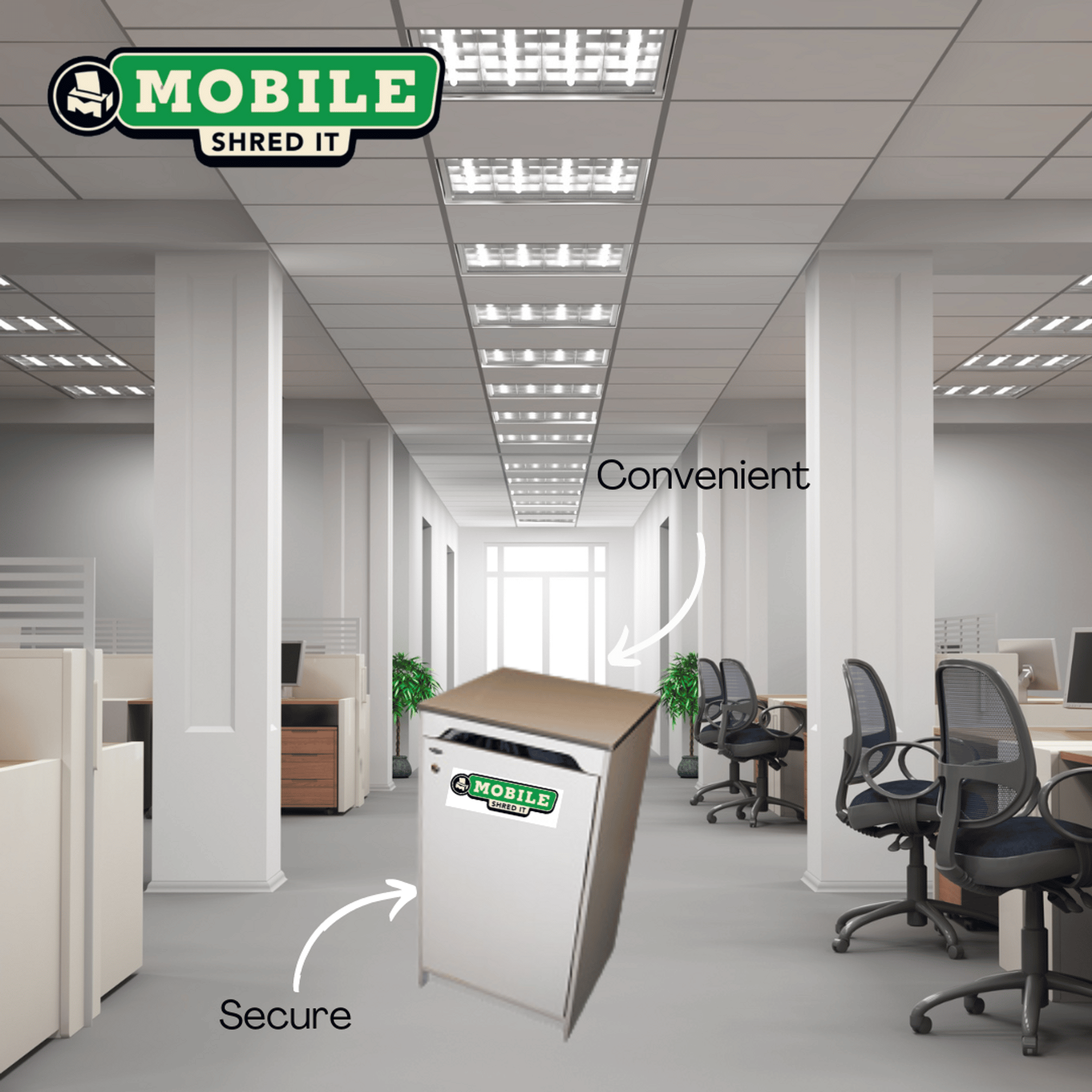 Every company, across all industries, faces the risk of data breaches, identity theft and business fraud from sensitive information on paper documents. These documents put your company at risk for damage to your brand and reputation; loss or theft of intellectual property and critical customer information; compliance and privacy law fines; and even criminal charges.
Understanding the gravity of these concerns, Mobile Shred IT's paper destruction procedures use the highest level of compliance that guarantees the permanent destruction of your data. Upon completion, you will be provided with a Certificate of Destruction ensuring your full compliance with all regulatory and compliance laws. Once shredded, all paper is recycled, adhering to our zero-landfill initiative for sustainability.
Rules and Regulations that pertain to sensitive data destruction:
FACTA Final Disposal Rule requires the destruction of all consumer information before it is discarded. Covered entities must monitor compliance of any organization contracted to destroy consumer records.
The FACTA Red Flags Rule requires audits of data-related vendors with access to personal information of customers.

Under HIPAA, covered entities may be subject to civil penalties for the misconduct of its business associates that lead to a security breach. Working with a  reduces the risk.

Business associates of covered entities must comply with technical, administrative and physical safeguard requirements under the HIPAA Security Rule.
Compliance standards for Texas businesses:
All businesses in Texas are expected to implement and maintain reasonable procedures, including taking any appropriate corrective action to protect from unlawful use or disclosure any sensitive personal information collected or maintained by the business or in the regular course of business. 
A business shall destroy or arrange for the destruction of customer records containing sensitive personal information within the custody or control that are not to be retained by the business by:
Shredding 

Erasing 

Otherwise modifying the sensitive personal information in the records to make the information unreadable or indecipherable through any means. 
Protected personal information guidelines:
General information such as name, address, phone number, email address, date of birth and signature. 

Personal ID information such as Social Security number, Driver's license number, passport number and Tax ID.

Security information such as PINs, passwords, security Q & A's and access codes. 

Medical and Biometric information such as medical information, DNA, physical description, fingerprint, voice, facial map and insurance information. 

Additional protected information includes origin, place of birth, ethnicity, religion and orientation.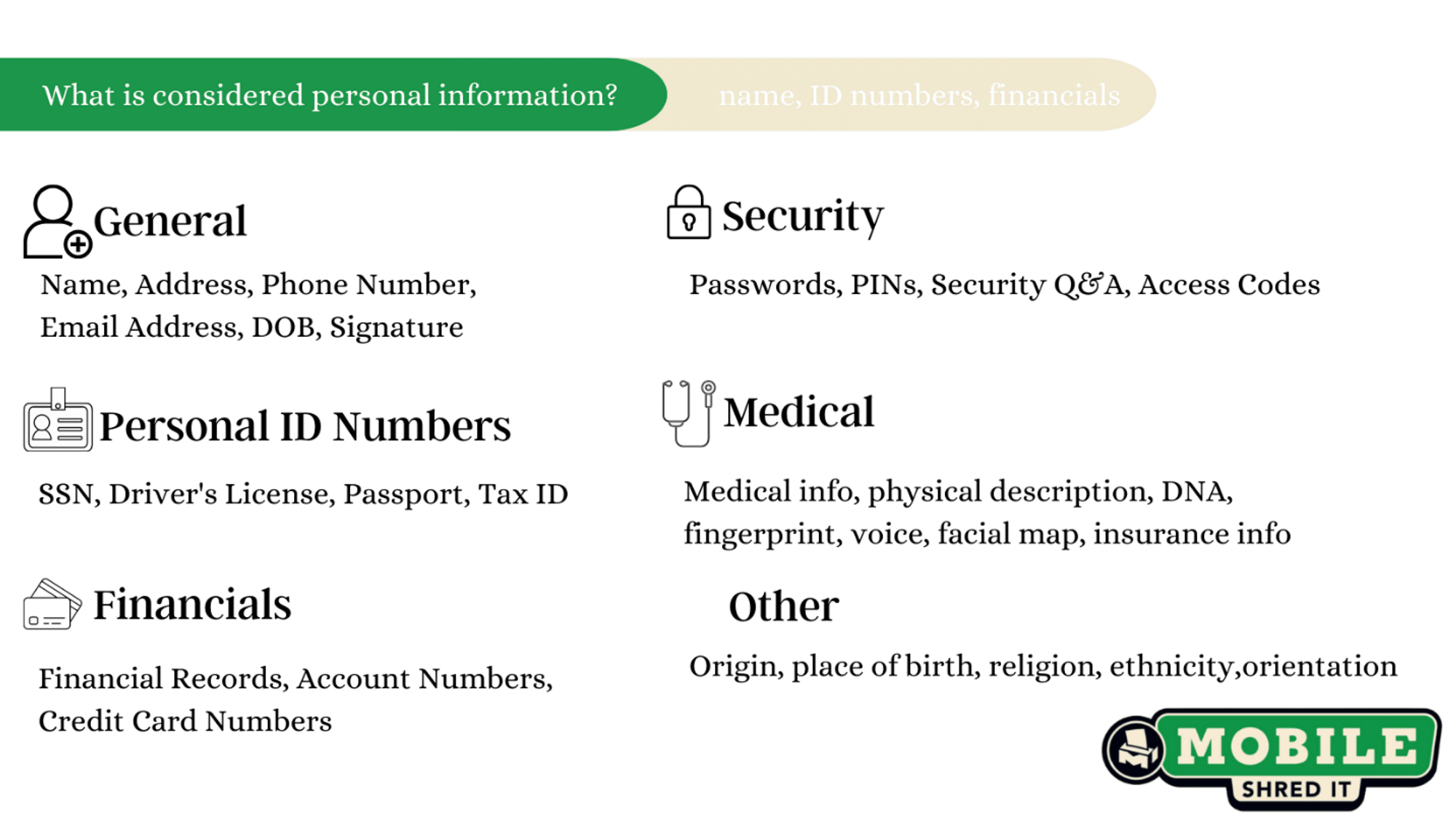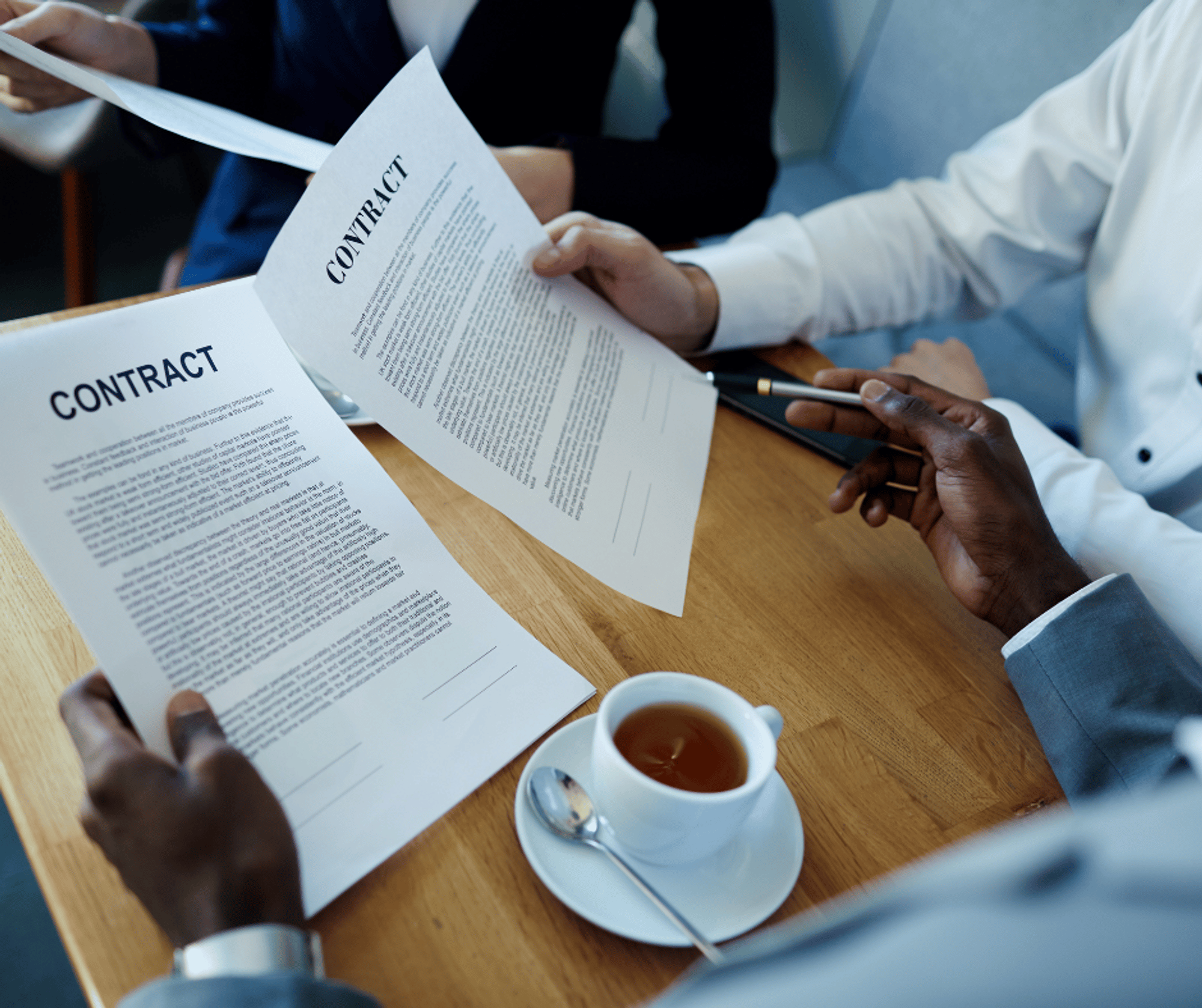 Mobile Shred IT will securely destroy all paper documents.
Documents that should always be shredded:
Bank statements

Bidding strategies

Blueprints

Checks

Credit card and loan applications

Contracts

Estate records

Financial records

Legal contracts

Manuals

Medical records

Payroll information

Tax documents

CDs

Hard drives

Media tapes
Mobile Shred IT offers comprehensive paper shredding solutions tailored to your company's specific needs and goals. Services offered include:
One-time on-site shredding service

Regularly scheduled on-site shredding

Hard drive destruction

One-time collection with off-site secure shredding

Regularly scheduled collection with off-site shredding

Residential paper shredding

Combined collection of electronic waste and shredding service

Data and Document Storage

Media Destruction

X-Ray Destruction

Shredding Events

Secure Recycle Bin Collection
On-Site Shredding Service
Shredding on-site is an easy, convenient process that many organizations, communities, and individuals greatly enjoy. Mobile shredding is a simple process that takes place at your premises. Mobile Shred IT's On-site shredding process:
A highly trained professional shredder will be scheduled for service at your convenience with a mobile shredding vehicle.

Secure equipment is used to transport documents to mobile shredding vehicle.

All documents are shredded on-site, with the opportunity to witness the entire process.

A Certificate of Destruction is provided ensuring your full compliance with state and federal privacy.