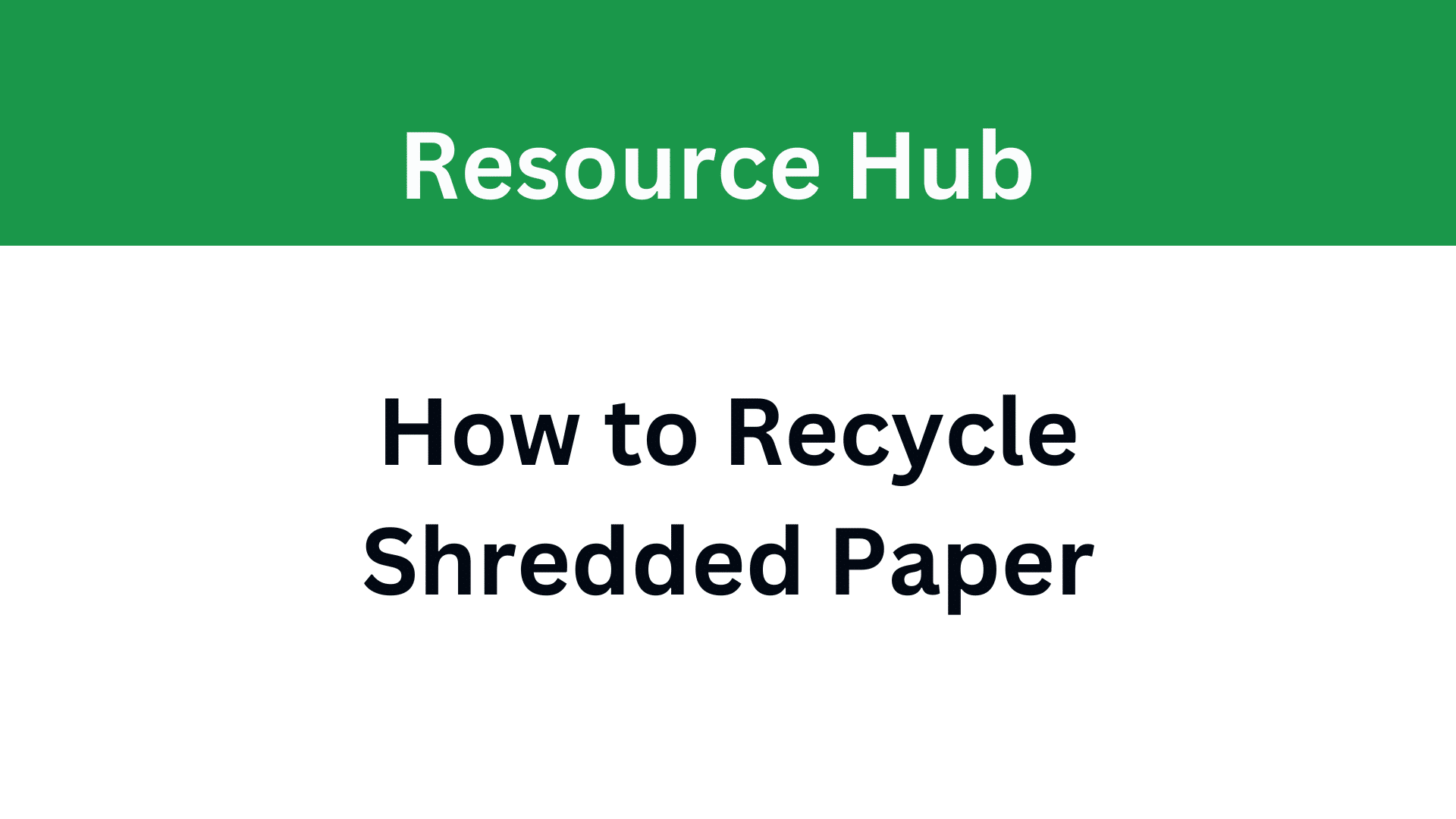 Can you Recycle Shredded Paper?
Yes, you can recycle shredded paper. In many municipalities, shredded paper is accepted in curbside recycling carts. To ensure smooth processing, it's advisable to place shredded paper in a paper bag as it can get tangled in sorting equipment. Be sure to consult your local guidelines to determine if shredded paper is accepted in your city.
The following cities have different policies regarding shredded paper in the blue recycling cart:
Coppell: Yes.
Irving: Not accepted in recycling cart.
Farmer Branch: Not accepted in recycling cart.
Lewisville: Not accepted in recycling cart.
Richardson: Not accepted in recycling cart.
Grapevine: Yes.
Garland: Recommended to use as  backyard composting. If recycling, place inside a paper bag first. Can be dropped off in the Residential Recycling Center.
Dallas: No, shredded paper is not accepted for recycling. It is recommended to use shredded paper for backyard composting.
To Shred or Recycle?
What Should I Shred?
Any document containing personal/ sensitive information should always be shredded, such as:
Bank statements
Utility bills
Tax records/ W2 forms
Pre-approved credit card applications/junk mail
Medical records
Receipts
Documents that have any other sensitive information such as social insure number or credit card number
What Should I Not Shred?
Any document that does not contain personal/sensitive information should be recycled normally, such as:
Phonebooks
Newspaper
Envelopes & any junk mail that is marked "current resident" or "occupant."
Books
Magazines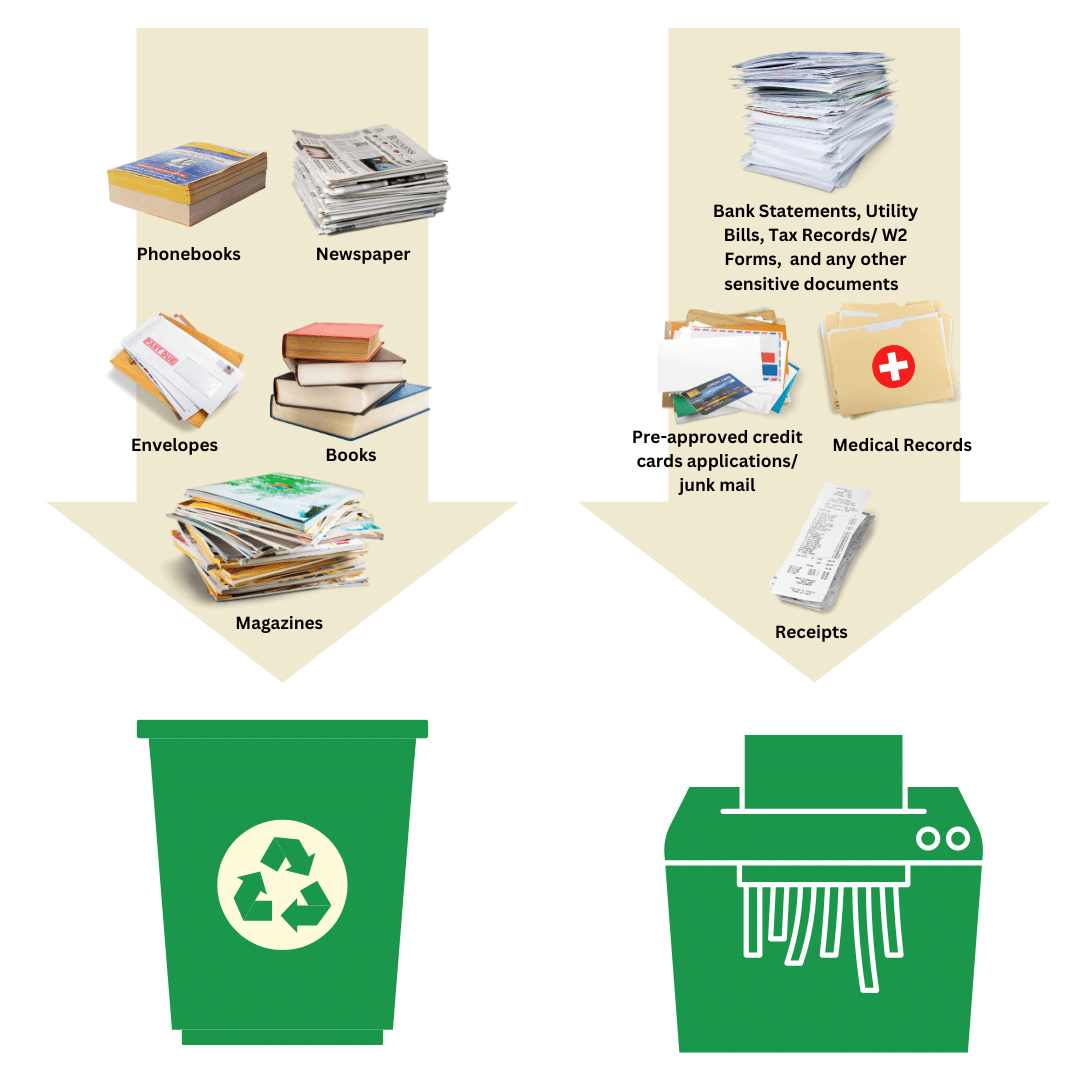 Benefit of Using a Professional Shredding Service
Professional shredding services often include the recycling of shredded paper as part of their document destruction process. For instance, in the Mobile Shred IT process, all shredded paper is taken to a paper mill where it is recycled. At the mill, the shredded paper fibers are turned into pulp, which is then mixed with fresh pulp to create new paper products.
By choosing Mobile Shred IT, not only can you keep your data safe, but you can also contribute to protecting the environment. Contact us at 214-337-3227 or fill out the form for free quotes on our environmentally friendly shredding services in the DFW area.
---