---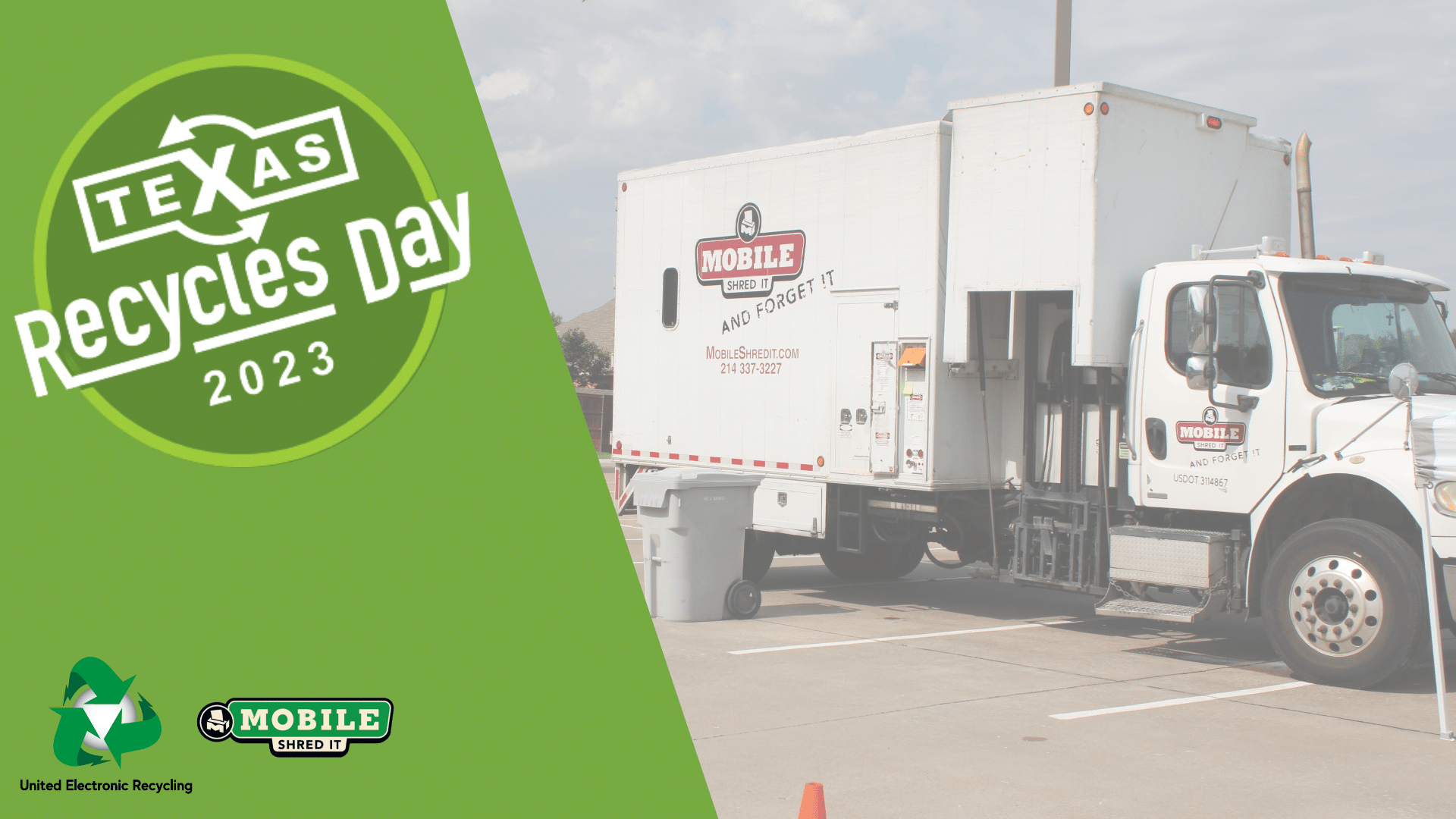 In association with Texas Recycles Day, the city of Plano and Live Green in Plano is hosting a paper shredding event. This event is for Plano residents only, and proof of residency is required. The event will take place in the Chase Oaks Church parking lot located at 281 Legacy Dr. (Enter from the Chase Oaks Blvd.).
Please follow these rules when you bring items to Community Recycling sites (Limit of two boxes per resident):
Stay in your vehicle.
1 car at a time will be unloaded, so please wait in line patiently.
All paper is shredded on-site at the event. Pre-shredded paper is not accepted at this event. Once shredded, all paper is recycled, adhering to our zero-landfill initiative for sustainability.
Accepting paper with: 
Staples
Paper clips
Rubber bands
Small binder clips
File folders
Not accepting paper with: 
Large binder clips
Binders
Coil Binding
Hanging file folders
Plastic Bags
Magnets
Hard cover books
Additionally, our partner United Electronic Recycling will be there for electronic recycling. All collected electronic waste is processed to ISO 14001 and OSHAS 1800 standards.
Drop-off Event Disposal Fees:
Printers, faxes and copiers – $5/item
CRT monitors – $10/item
Televisions – $25/item
Free to Recycle: 
All types of cables/wires
Desktops
Laptops
Servers
Keyboards
Speakers
UPS- Power Supplies
Telephones
Routers
Switches
Cell Phones
Radios
Tablets
Game Consoles
Paper Shredders
Cameras
Satellite Dishes
Security Systems
Cable Boxes
Christmas Lights
Projectors
Blenders
Microwaves
Mixers
Toasters