---
In partnership with the City of Garland, we are having a Free Paper Shredding Event. This event is for Garland residents only, and proof of residency is required. The event will take place in the parking lot of the City of Garland Recycling Center, located at 1426 Commerce St, Garland, TX 75040.
Please follow these rules when you bring items to Community Recycling sites (Limit of two boxes per vehicle):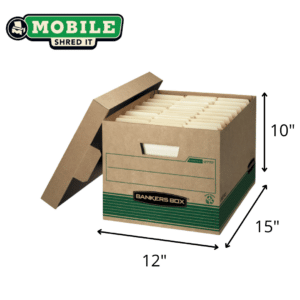 Stay in your vehicle.
1 car at a time will be unloaded, so please wait in line patiently.
If capacity allows, residents can return with two additional boxes after 11:30 a.m.
All paper is shredded on-site at the event. Pre-shredded paper is not accepted at this event. Once shredded, all paper is recycled, adhering to our zero-landfill initiative for sustainability.
How to Prepare your documents for destruction:
You may leave staples, paper clips, rubber bands, small binder clips, and file folders on items before destruction. Large binder clips, hanging folders, plastic, binders, coil binding and magnets should be removed.
Additionally, our partner United Electronic Recycling will be there for electronic recycling. All collected electronic waste is processed to ISO 14001 and OSHAS 1800 standards.
Electronics accepted:
All Televisions and Monitors
All Computers and Components
All Wires and Cables
All Network & Communication Equipment
All Consumer Electronics
All Audio/ Video Equipment
Batteries and Backups (we do not accept alkaline batteries)
Kitchen Appliances (ex. blenders, microwaves, scales, mixers)
For further information, please visit