DALLAS FIRE RESCUE STATION #16
Council District 3
2616 Chalk Hill Rd, Dallas 75212
The men and women of Dallas Fire-Rescue are such an inspiration to us. Daily they risk life and limb, keeping the residents of Dallas safe from danger and providing other rescue services. We can never repay the service they do our city, but in an effort, we have adopted Dallas Fire Rescue Station #16.
Please join us in thanking these people who fearlessly give their lives so that we will be safe by donating or joining the Adopt-A-Station Program.
Adopt-A-Station
Adopt-A-Station is a program designed to assist the City in its efforts to maintain, refurbish, and renovate fire stations. Citizens and businesses are encouraged to involve themselves within the community and contribute time, funds, goods, or services to benefit our men and women firefighters and paramedics. Click to learn more about the Adopt-a-Station program.
THE Mobile Shred IT BISON COOLER PROJECT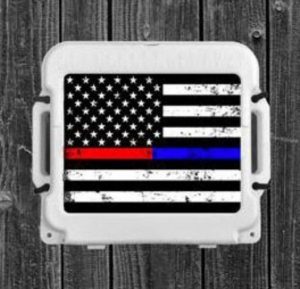 Did you know that our DFD first responders and K-9 units are not provided a way to carry water on their calls, or even provided bottled water? Our owner, Cylena, found this out many years ago and then decided in 2010 to do something about it.
Through paper shreds. donations and pop-up garage sales, we partner with Bison Coolers of North Richland Hills, Texas, and Lisa Evans of Evan's Engraving, to pay it forward and supply a specially engraved Bison Cooler for every Dallas fire engine and ladder truck we can.
Please visit our First Responder Bison Cooler Project page to learn more and see some of the ways we are helping to take care of those who protect us every day, around the clock.
If you would like to help or donate to this program, please contact [email protected] or call 214-337-3227.
Texas K9 Conference
Mobile Shred IT is a Proud Sponsor of Texas K9 Conference and North American Police Work Dog Association (NAPWDA) State Workshop
Each year Texas K9 Conference provides invaluable training, networking, and certifications to firefighters, peace officers, and civilian canine teams.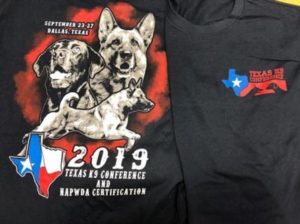 Texas K9 Conference provides training, certifications, and networking for K9 service teams, including accelerant, cadaver, explosives, narcotics, patrol, SAR, tracking, and trailing. Learn more at: www.facebook.com/TexasK9Conference and www.DallasFireRescue.com