No matter what your shredding needs are Mobile Shred IT has you covered. Over time, paper documents add up and before you know it you have a gigantic stack of items you need to shred. The best way to clear out a large heap of documents is with our bulk shredding services throughout the Dallas and Fort Worth metropolitan area. From small shredding projects to bulk shredding, Mobile Shred IT offers the most dependable and affordable shredding services around.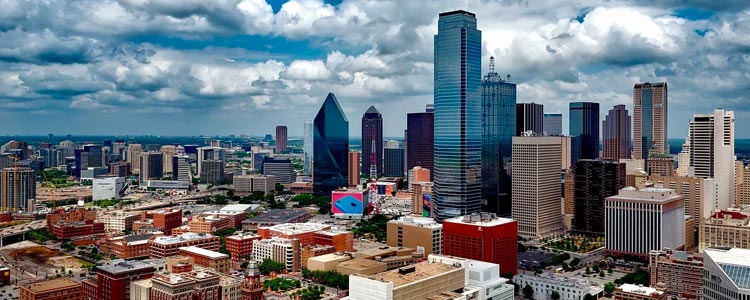 The Benefits of Bulk Paper Shredding
Security is paramount for individuals and businesses alike. One of the biggest threats to your privacy is identity theft, and many identity thieves fish for information from your trash and recycling. If your confidential documents are compromised, you could face serious issues including compliance and legal battles.
While an in-house office shredder may seem like a reasonable solution, it will not work for bulk shredding. The most efficient and cost-effective way to shred large batches of documents is with a professional shredding service. Additionally, most personal shredders do not handle laminate covers, notebooks, etc. They only shred vertically, meaning that your information will be easier to recover and is not fully safe. Trying to handle your shredding needs with a personal shredder will only take more time, money, and hassle in the long run, not to mention your information will still be at risk.
Professional bulk shredding is a proven method of disposing of paper records safely and securely. By shredding your documents, you make sure your private information is inaccessible and that you can safely recycle your documents. Professional shredding ensures your confidential information is protected and then your paper documents are correctly recycled.
Mobile Shred IT is the Smart Choice
Bulk shredding with Mobile Shred IT prevents those issues and guarantees that your information will be properly disposed of. Since we know every bulk shredding job can be different, we are happy to be able to provide a free quote for you. You can rest assured we will handle all of your shredding needs no matter the complexity of the scope. Quickly and affordably dispose of your unneeded paper documents today.
As a Texas owned and operated business, we also offer ongoing shredding services to help you avoid ending up with a bulk shred. If you typically accumulate paperwork that will need shredding, simply set up a pre-schedule shredding service for your convenience. This way, we handle your shredding needs on a regular basis so you never become overwhelmed.
For our bulk shredding service, we can shred any paper document imaginable including:
Financial records
Receipts
Medical documents
Contracts
Bills
Checks
And other sensitive documents
For the best bulk shredding services in the Dallas/Fort Worth Metroplex area, look no further than Mobile Shred IT. We offer mobile on-site shredding, shredding pick up, a bonded and insured drop off-center, and several community shred events. Clear out all of your documents safely and efficiently with our bulk shredding services. To learn more about our bulk shredding service or to schedule an appointment, contact us today.
MobileShredIt has extensive experience in handling old electronics and dealing with sensitive information the correct way, so you can be stress free knowing your data is in safe hands. Therefore, dispose of your electronics safely and responsibly with our additional services: